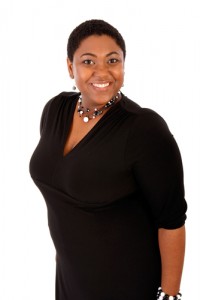 IDEALS for Families and Communities offers a special kind of training for professionals, marriage initiative leaders, para-professionals, and graduate students. All our trainings are skill and participant activity based: during the training you will learn concepts through activities and skills practice. For this reason all our Kentucky trainings are small, and all our trainings are sufficiently coached so when you complete the training you have the expertise to immediately implement what you have learned. Our trainings center around the work of Drs. Bernard and Louise Guerney and their Relationship Enhancement® and Filial Programs. Because empathy is so central to the Guerney's work and because it makes such a difference in relationships, all of our trainings have a bright thread of empathy skills at their core. All our professional training helps you help others to have better relationships. We help you educate hearts and transform relationships.
Our Central Kentucky trainings are usually held at our spacious offices in Frankfort. We have a lovely training room and ample space for you to spread out while you practice skills. Located in the heart of historic downtown Frankfort, our offices have eight restaurants within two blocks which serve quality local cuisine. Parking is available in the downtown parking garage just a half block away. The Capital Plaza Hotel is three blocks away, and several bed and breakfasts are near-by. Our Frankfort offices are closer to the Lexington airport than many parts of Lexington. We provide free shuttle service from the Lexington airport for workshop attendees from out of state who let us know at least a week in advance and who arrive the day before training. The Louisville airport is less than an hour away. Louisville has many inexpensive flights, yet is not a large airport. The east-west interstate I-64 runs through Frankfort, and the north-south I-75 connects with I-64 on our side of Lexington. We are just a little bit out of the way – just enough to give you a special training experience at reasonable travel costs.
Most local trainings are small – 4 to 12 participants. Even if a larger training is planned, we have one skill coach to every 6 participants. We sit around a lovely table in a pleasant room, learning skills, discussing the hopes and concerns of our work. All professional trainings come with a Leader's Guide and a set of participant handouts. Audio-visuals, additional participant materials, and learning aids are sold on site.
We do our best to make you comfortable during the training. We provide a pastries and fruit in the morning, and snacks all day, along with coffee, tea, water, and other beverages.
For a complete schedule of all our professional, marriage initiative leader, and para-professional trainings , click on Schedules at the top of the page.  This schedule also includes currently scheduled on-site trainings  by Mary Ortwein across the country. Very often local leaders would be happy to have you attend their training. If one is near you, please use the information listed to contact that local group about attending.
CE Credits
IDEALS for Families and Communities is part of IDEALS/NIRE. IDEALS/NIRE is approved by the American Psychological Association to offer continuing education for psychologists. IDEALS/NIRE maintains responsibility for the programs. IDEALS/NIRE also is approved by NBCC and the Maryland State Board of Social Workers to offer Continuing Education. IDEALS for Families and Communities through its sister organization the National Institute of Relationship Enhancment also is approved by the Association for Play Therapy to offer continuing education specific to play therapy. NIREs provider number is 95-009. Application has been made to the Kentucky Board of Marriage and Family Therapists for all Kentucky programs April through December, 2006. IDEALS/NIRE retains responsibility for each program. You will receive a certificate of completion at the end of each training.
Support, Supervision, and Certification after Training
IDEALS for Families and Communities provides both FREE support via email and bridge call and reasonably priced supervision toward certification after training. You may even want to enroll in a program to make you a trainer of trainers in your community. For additional information, click here.