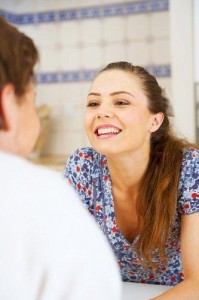 IFC offers training in programs based on Relationship Enhancement®
(RE).  RE was developed by Dr. Bernard Guerney and his colleagues through 40 years of research at Pennsylvania State University.  For a full review of the research literature on RE, click on Research or Bibliography.
We provide training based on the MML versions of RE. These were developed by Bernard Guerney and Mary Ortwein since 2004.  They are updated formats of the 11 RE skills presented in contemporary formats.  For a full description of the various MML programs, see the MML Curriculum portion of this website.
Training is required to teach any of the MML programs:
Mastering the Mysteries of Love RE for Couples
Love's Cradle RE (unmarried parents with a child)
Ready for Love RE for Singles and Solos
Relationship Enhancement for Refugees and Immigrants
Mastering the Mysteries of Sacramental Love for Catholic Couples
Mastering the Mysteries of Step-families
This training consists of either attending the 16 hr class, then attending a 2 day Leader Training
or
Attending a 3 day Leader Training.
Once you are trained in ANY MML program, it is easy to also learn how to teach OTHER MML programs.
You usually simply need to attend a one-day add on training in person or via three bridge-line calls (with home practice assignments) for each new program you would like to teach.