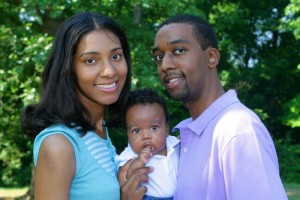 Overview

Mastering the Mysteries of Love: A Relationship Enhancement® Program for Couples is a 16 hour relationship skills program for couples. It includes ALL of the concepts and skills of the traditional Relationship Enhancement® Program in the activity-based learning style of Love's Cradle RE and Mastering the Magic of Love RE. Mastering the Mysteries of Love RE was created specifically to teach couples in stable relationships how to use the RE skills to deepen their love by forming new habits while solving current marital issues. The program is especially suited to community Healthy Marriage Initiative programs led by volunteers.
Mastering the Mysteries of Love RE uses ordinary words and step-by-step directions for the 11 RE skills. Participant materials are written simply-like Hemingway's Old Man and the Sea -yet with a deep respect for every reader. Group instruction includes group discussions, audio-visuals (DVD or role play), and practice activities that keep both reluctant and highly motivated learners engaged.
Mastering the Mysteries of Love RE includes:
A 101 page participant activity book

A 262 page Leader's Guide with detailed, easy-to-read instructions for volunteer or professional leaders

Instructional videos with RE skill demonstrations
Powerpoint presentation and other teaching aids.

Order Form and Price List:  See Order Form at the top of the  HOME page.  For questions about materials, contact Jessica at 502-227-0055.  Fax:  502-226-7088  Email: admin@skilllswork.org
FREE SHIPPING    All materials are shipped USPS Priority Mail.   Please allow 2 weeks for delivery, since many items are printed as needed.
The Difference RE Makes

Relationship Enhancement® Programs give couples experiences in deep intimacy-even in the heart of conflict-while teaching them tools to make problem solutions LAST. During the program couples work through issues via extended couple dialogues. At the end of the course they have worked out 3-4 problems and have learned how to put and keep honesty, compassion, empathy, and trust in their relationship.
Evidence-Based
The Relationship Enhancement® Program was developed by Dr. Bernard Guerney, Jr. and his colleagues at Pennsylvania State University. It has almost 40 years of research behind it with 27 studies of effectiveness. It has been shown to be effective even when there are serious problems, such as infidelity, chemical dependency, or mental illness. Repeated research studies show RE is effective both immediately and over time at changing how couples communicate and at increasing satisfaction with the relationship. Bibliography is included in the references section.
Easy and Fun to Teach
Mastering the Mysteries of Love RE is easy and fun to teach. "Lectures" are minimal because this is a course where participants learn by doing. Once a facilitator can use the skills in his or her own life, teaching them is easy. Each segment is organized with simple layout and directions for presenting, demonstrating, and helping participants practice. Each participant couple receives a participant book. Practice exercises are contained in the book. Videos and other learning aids are available from IDEALS to make preparation and teaching easy. Moreover, as you implement the skills in your own relationships, you are likely to discover that teaching MML is one of the best choices you have made.
Weekly Session or Day-long Format
Mastering the Mysteries of Love RE can be presented as 8 evening sessions, as a One Day Program plus 4 evening sessions, or as a Two Day program.
Multi-Cultural MML programs teach relationship skills based on core values of honesty and compassion. As a skills program, rather than a program based on content, MML is easily adaptable to various cultures and ethnicities. Long used in the African-American community, MML is now also actively used in the Latino and Korean communities, several Native-American communities, and a dozen or so refugee communities (through a US Committee for Refugees and Immigrants project). IDEALS welcomes inquiries from other cultures and languages about working together to develop materials and programs sensitive to cultural needs.
Spanish and Korean Materials
Participant materials are available in both Spanish and Korean.  Instructional video, and demonstration videos are available in Spanish. The Leader's Guide will be available in Spanish and Spanish speaking Trainers of Leaders will be able to train new program leaders by January, 2009. An Advisory Council of Latinos trained in Relationship Enhancement from various Spanish-speaking cultures reviews and approves all Spanish MML materials.
Korean participant materials and Leader's Guides are available. Training in Korean through simultaneous translation is available in the Los Angeles area.
The 11 RE Skills
Showing Understanding
Expression
Discussion
Coaching
Conflict Management
Problem Solving
Self-Change
Helping Others Change
Forgiveness
Generalization
Maintenance
Core RE Values
Honesty
Compassion
Relationship