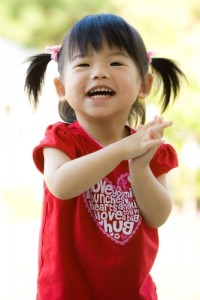 Magic of Play Parenting combines elements of the Guerney's Filial Therapy with Louise Guerney's Parenting Skills Program for a three part, fun, parenting program.  In Part One, parents are taught the child-centered play methods taught to parents in Filial, via a one day workshop.  In Part Two, parents engage in supervised playtimes with their child, either on their own or as part of four weekly groups.  In Part Three, parents meet together again to apply their experiences during playtimes to issues of parenting.  This may be done in a one-day Saturday workshop or over four weeks.
Both Mary Ortwein's Mastering the Magic of Play and Louise Guerney's Parenting Skills Program are used in the class.
Magic of Play is a perfect program for fathers, non-custodial parents, parents of children in step-families, or single parents because it creates quality time experiences between parent and child, then uses those quality time experiences to enhance the parent-child relationship, build emotional intelligence, improve child behaviors, and enhance parenting capacity–all while having fun.
Magic of Play is called Filial Therapy in the literature, which strongly validates its effectiveness.  It has been and can be taught, however, as a simple parenting program.  For more information about Filial and its research base, see  www.nire.org Filial Magic of Play is a trained facilitator program and requires a three day training for those who would lead it.
For more information, contact Mary Ortwein at mary@skillswork.org or 859-806-4484 or Rob Scuka at the National Institute of Relationship E